~ Travel far enough to meet yourself ~
~ Travel far enough to meet yourself ~
Are you ready to embark on a journey of a lifetime? Then join me, the founder of sanchaTravels, on a thrilling adventure as we explore the world together. My love for travel has taken me to some of the most breathtaking destinations, and I am excited to share my experiences with you.
Through my travels, I have discovered the beauty of different cultures and ways of life. It's my passion to inspire others to step out of their comfort zones and experience the world beyond their doorstep. That's why I created sanchaTravels, a platform that encourages and motivates people to explore the world.
As I journey through different countries, I have been moved by the unique and unforgettable experiences that I have had. It's been a journey of self-discovery, and I want you to experience the same. My hope is that through my blog, you will be inspired to see the wonders of this world, to immerse yourself in new cultures, and to discover your own passions and interests.
Let sanchaTravels be your guide as you embark on a journey of self-discovery and adventure. Together, we will discover the beauty that this world has to offer, and create memories that will last a lifetime. So, pack your bags and let's go explore the world!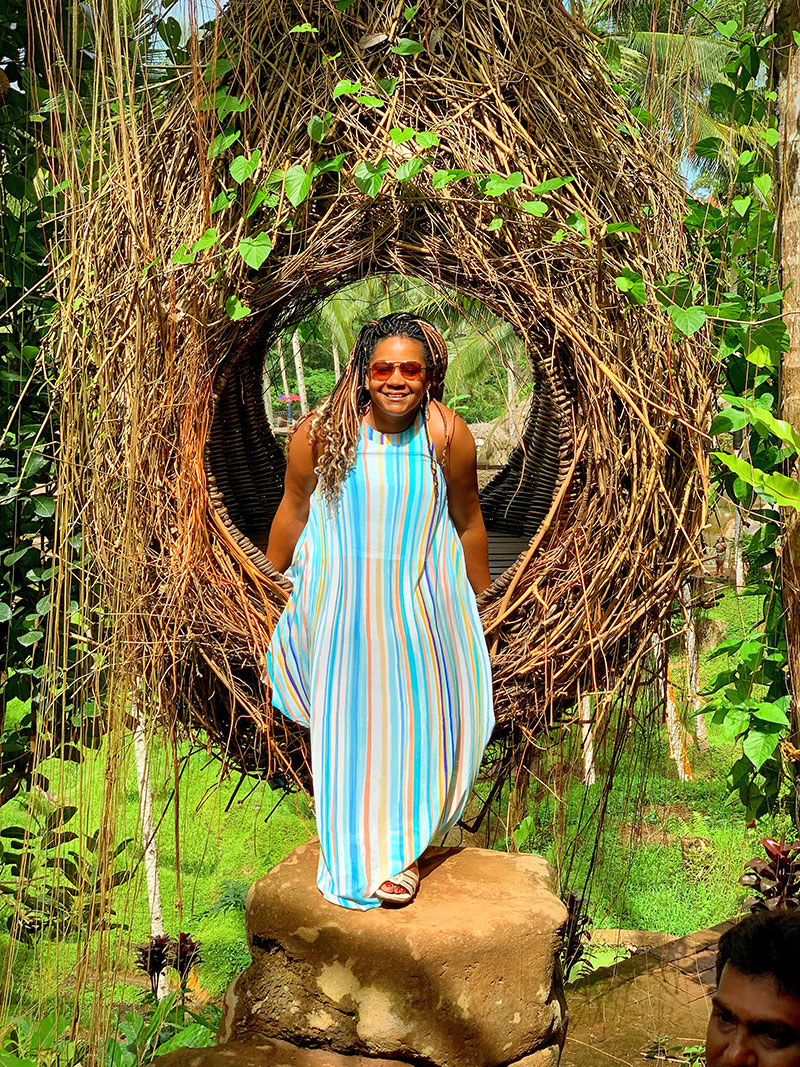 "The world is your oyster"
As an avid traveler and explorer of new cultures, I am passionate about sharing the beauty and wonder of this world with others. Born and raised in Jamaica, I was exposed to the vibrant colors and rich traditions of the Caribbean from a young age. Later, I moved to the United States, where I was inspired to venture beyond my comfort zone and explore new lands.
My love for travel truly blossomed when I embarked on a journey to far-off countries, where I discovered the unique cultures, histories, and landscapes of the world. From the bustling streets of Tokyo to the golden beaches of Bali, I am constantly inspired by the diversity and beauty of this planet.
As a travel blogger, I am dedicated to capturing and sharing these experiences with my audience. Through stunning visuals, captivating storytelling, and firsthand insights, I strive to inspire others to embark on their own adventures and discover the world for themselves.
If you're a travel brand seeking to collaborate with an experienced and passionate travel blogger, I would love to work with you. Let's partner together to create engaging content that captures the spirit of travel and inspires others to explore this beautiful world.

Been

Join me on this Journey
Explore the World
Each country has its own story, each adventure has its own twist. There is so much to see and do, so much to learn from and share. My hope is to share my experiences with you and inspire you to see the world.
Let's go!